Expert PPC Management
Google AdWords is one of the most cost effective ways to get highly targeted traffic to your website. You control each specific keywords that you bid on, and you only pay when someone clicks your ad. It is quick to implement, giving your business a presence at the top of Google within minutes of launch.
With professional management, your AdWords campaigns will soar above your competitors, delivering  a positive return on investment better than any other form of online marketing.
Bluewave Technology is one of Australia's most experienced online marketing agencies, with over 18 years direct experience in producing online result for businesses in all sectors.
Our staff are Google AdWords Qualified Professionals, which ensures expert handling of your paid search campaigns.
Contact us today to get Australia's most experienced AdWords manager to give you a call and discuss how we can win the AdWords game for your business.We have $0 setup costs and no lock in contracts.
Google makes signing up and starting a basic AdWords campaign easy, but there are many pitfalls and time sinks for the inexperienced. It is a highly complex system with new features being added on a weekly basis. In order to run your AdWords campaign, you need to know at the very least
The correct keywords to target that will provide the best ROI
The right bids and budgets for your campaigns
How to geo target and add negative keywords
Choose the right keyword match types
Great advertising copy
What is the BlueWave difference?
Bluewave Technology is more than just your standard set and forget AdWords agency. When first working with a new or existing AdWords account our comprehensive system includes:
Further in-depth analysis of your business and website to determine the best strategy to market your services and products with Adwords.
Intense keyword research for your market.
Negative keyword research and compilation.
Initial competitor analysis to ensure you are ahead of your competition.
Account setup for ease of management, testing and constant improvement.
Re-assess and restructure content campaigns as per above findings.
Developing effective, keyword-specific advertising copy for your campaign.
Check with you to get new advertising copy approved.
Install or link to Google analytics accounts so you/we can track your results.
Upload and launch new campaigns,
Pause old campaigns (i.e. we don't delete your old ads, they can theoretically be re-launched at your discretion, but we doubt you'll want to).
Then on a monthly basis we perform the following maintenance tasks, plus many more advanced techniques to enable you to beat the competition and pay far less per click:
Keyword bid and click through rate management.
Copy writing & Ad Copy Testing
Monthly campaign monitoring
Multiple campaigns managed with geographic targeting
Ongoing management of Google AdWords budget
Managed By Google Qualified Professional
Expand performing keyword themes to get more traffic.
Monitoring AdWords competitors and using superior campaign strategies to beat your competition
Ad Scheduling to optimise what time advertising is displayed.
Negative keywords managed for campaigns for reduce AdWords costs.Install AdWords conversion tracking, monitor conversion rates of campaigns
Personalised website marketing advice (i.e. improve landing pages)
Call use today on 0407 402 011 for an assessment of your entire online marketing strategy. We will show you how you could be using AdWords in the most effective way for your market.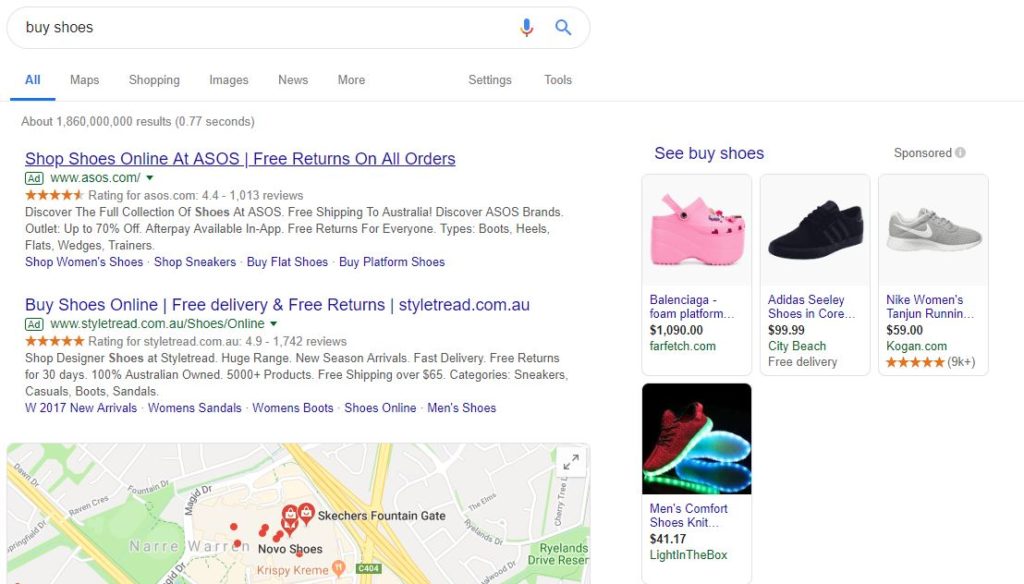 Contact Us
Call on 0407 402 011 or fill in the form below.